Your wedding is likely to be the biggest, best and (let's be honest) most expensive party you've ever thrown so it's important to get it right.
Lots of one-off Places have the capacity (in terms of both facilities and experience) to host events, so whatever style of wedding you're dreaming of you're sure to find something that makes you stop and say 'wow, this is the one'. You can also get help from the wedding venue experts from https://www.decourceys.co.uk/ to choose your dream destination.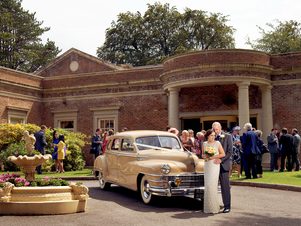 Here's some inspiration to get you started….
The English Estate
Set on the waterfront of Lake Ullswater, this beautiful estate is the perfect setting for a low-key but luxurious wedding celebration. The collection of carefully curated concierge services will make planning a breeze, the accommodation is stylish and the backdrop is simply sensational – imagine the photos.
Le Château Francais
There are few settings more elegant than a French chateau so if you're looking to celebrate somewhere truly chic then this beautiful Loire Valley winery would be perfect.
There is a private chapel within the grounds, the orangery is a charming venue for a wedding breakfast, the main house can accommodate up to 27 people and everything from the chandeliers to the tapestries has an air of decadence about it. Who wouldn't want to feel like royalty for a day?
The Off-Grid Glamping Vibe
If you're less 'champagne and ball gowns' and more 'cider and boho' then this delightful little woodland cabin would be an idyllic setting for your wedding. The hut itself is rustic yet sumptuous, the surrounding land is a haven of ancient woodland and flower-filled meadows, and the estate may feel secluded but it is actually less than an hour from London so very easy to access. What a magical place for a special day.