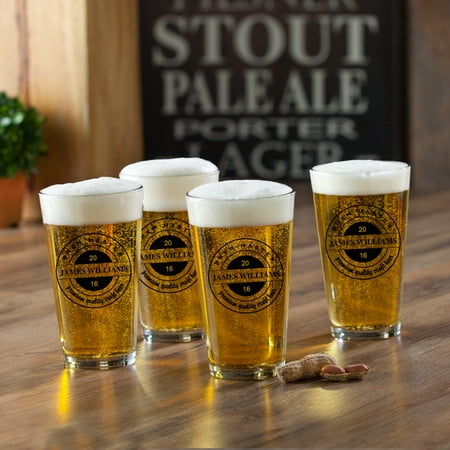 Courtesy-walmartimages
Looking for a good gift idea? Think no more and go for glasses. They are the perfect gift and nobody really expects them so they will be a great surprise. Here are the different types of glasses that you can gift on a special occasion.
Shot Glasses – These glasses are quite a lot of fun and they can be used to drink tequila, whiskey, and vodka. You will find many designer shot glasses in many different types of materials. Go for the glass ones.
Beer Glasses or Mugs – Beer glasses or mugs are a fun gift. Today, you can get so many customisation done to beer glasses or mugs like different shapes and designs. You can also get them in your favourite sports team logos and emblems. Anyone will love this gift.
Wine Glasses – Wine is such a popular drink and there are so many health benefits to it that some people even drink it on a daily basis. Therefore, wine glasses are the perfect gift as they will not be tucked away somewhere, they will be used.
Whiskey Glasses – Whiskey Glasses are some of the best looking glasses you will find. Their designs are unique, their glass is thick and they also make for an excellent gift. Whiskey is a strong drink loved by the true connoisseurs of spirits, so if you have a friend who likes whiskey, gift them a set of whiskey glasses. They will love it.
One common thing you can do with all the glasses mentioned above is that you can get them etched to have a unique design, logo, or quote. Etched beer glasses or any type of glasses make them more giftable.